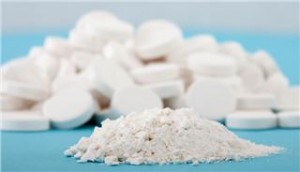 The US Food and Drug Administration (FDA) issued draft recommendations for medical product manufacturers to accurately label medical products that are not made with natural rubber latex (NBL). The FDA is encouraging manufacturers of FDA-regulated medical products to stop using statements on labels such as "latex free" or "does not contain natural rubber latex" because these statements are not scientifically accurate. Instead, the FDA recommends manufacturers use the labeling statement – "not made with natural rubber latex" – to indicate when NRL was not used as a material in the medical product or product container.
The terms "latex free" and "does not contain natural rubber latex" suggest that the medical product is completely without NRL. However, even when medical products are not made with NRL, there is a chance that products can become contaminated with NRL allergens during manufacturing or packaging processes. There is no test to show that a medical product is completely free of NRL allergens. Additionally, it is not necessary for a medical product to be completely without NRL allergen proteins to be considered safe for use by some individuals with NRL allergies.
Also, phrases such as "latex free" that are not specific about the kind of latex being referred to can cause confusion. Latexes may be natural or synthetic. Synthetic latex, such as nitrile and polyvinyl chloride, does not contain the proteins responsible for NRL allergy.
NRL is a milky fluid found in rubber trees and other plant sources. Prolonged or repeated exposure to NRL can result in sensitivity or allergy. Mild reactions may include skin redness, rash, hives, or itching. More severe reactions may include respiratory symptoms such as difficulty breathing, coughing spells and wheezing. Rarely, anaphylactic shock may occur.
Source: http://www.adsalecprj.com/Publicity/MarketNews/lang-eng/article-67003345/Article.aspx