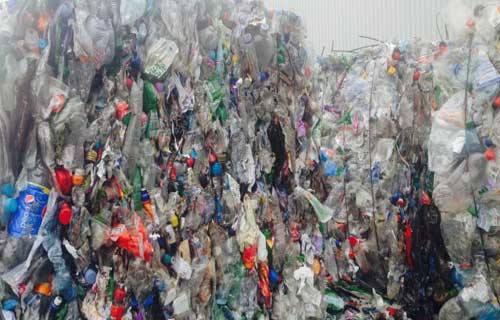 The Environment Agency has confirmed that the annual obligation for the amount of packaging waste recycled in 2015 has been met with the help of carry from 2014.
Carry in refers to recycling that has taken place in December of the previous year but held against the current years recycling target.
Recycling figures (excl. carry in) show that 8,476, 729 tonnes of packaging waste was either reprocessed in the UK or exported against a target of 7,487,312 tonnes.
The final total for the year for paper was 3,667,387 tonnes against a net requirement of 2,715,816 tonnes, while wood came in at 374,991 tonnes and thus reaching above its 254,836 obligation.
Glass achieved its overall target with a 40,483 tonne surplus in glass remelt against a target of 1,035,167. Glass aggregate however only managed to produce 501,162 tonne return with a requirement of 537,080 tonnes.
Plastic which experienced an incredibly volatile year only met the obligation target with the help of a 65,444 tonne carry in from 2014, coming in at 891,141 tonnes against a 916,451 tonne target in year.
Steel fell agonisingly short in what was again very difficult trading conditions, achieving 363,927 tonnes on a target of 364,477 tonnes all be it with 23,948 tonne carry in acting as a buffer.
Aluminium registered 76, 027 tonnes, falling slightly short of its 76,252 tonne target with a 4,186 carry in taking it over the line.
Speaking on the 2015 Q4 supply figures Andrew Letham, sales and marketing manager at The Environment Exchange, told Packaging News the most notable returns was in plastic, where despite tough trading conditions there was a 23% increase on Q3 at 263,055 tonnes, the largest return ever seen in plastic. He said the 2015 figures brought some 'staggering' results in what were very difficult trading conditions.
The Environment Exchange said as new targets were confirmed alongside the budget, the agency recognised difficulties in plastic and reduced the increase from an intended 5% to a 2% increase until 2020. However, demand is still going to be higher than 2015 with a 35,000 tonne reduction in carry in.
Letham said: "If we continue to produce returns as seen in Q4 then we will ease past the revised targets but one would suggest that it should be taken as the exception rather than the rule,". "Glass will be frozen at 77% with a 1% increase per year up to 80% which should see us achieve target this year but we will get further information on the 22 April with the release of the Q1 supply figures for 2016 when we will see if the current feeling of relative comfort in the market across all materials is to continue."
Website: www.packagingnews.co.uk