EDGWARE (Scrap Monster): A new campaign named 'Pledge 4 Plastics' has been launched with the aim of doubling UK's recycling volumes by 2017 when compared with 2013 levels. The official launch of the campaign took place on September 8th.
The campaign being launched by Recoup and supported by the UK government, aims to increase collection and recycling of plastic packaging across the UK. Global firms including Coca-Cola, Marks & Spencer, Nestle UK, Veolia and Unilever are also partners to the initiative.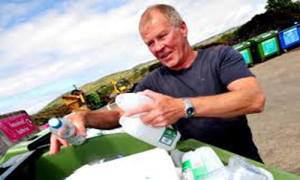 Pledge 4 Plastics aims to increase awareness among general public of the need to increase the recycling rates of plastic packaging and raise consumer understanding of types of plastics that are accepted by local authority kerbside collection services. It urges residents to undertake the pledge to recycle just one extra plastic bottle per household each week. According to figures, the plastic bottle recycling rate in the UK currently stands at 58%. Recoup sees immense potential for increased recycling rates, which finally made them launch the campaign.
Those who register their support online throughout September at pledge4plastics.co.uk, tweet @pledge4plastics, or like the Facebook page (pledge4plastics) and share the posts, will be rewarded with phone covers that are made out of 80% recycled plastic bottles.
Organizations can also download a toolkit that provides wide range of resources which can be used to ensure consistency in any UK communications about plastic packaging recycling.