Development of processes and quality procedures to enhance the value of recycled plastics for food contact applications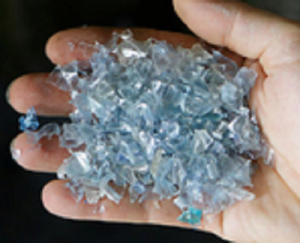 The goals of the SuperCleanQ project are to develop quality control and quality assurance procedures for plastics recycling processes targeted at food contact applications. This will enable industry to conform to EC regulations on recycled plastic materials and parts intended to come into contact with foods.
The SuperCleanQ objectives are:
Development of a process to recycle currently unrecyclable coloured and barrier-modified PET.

A post-process quality validation protocol for assuring the consistency of plastics recycling processes for food contact applications with 100% reliability.

Real time in-line monitoring for process quality control to verify that the amount of chemicals meet the required levels.

Quality Assurance tests for recycled materials used in food contact applications to ensure compliance with regulations.
Methodology and Potential Benefits
Sorting and SuperClean Process The aim of the SuperCleanQ project is the waste management of coloured and barrier-modified PET secondary raw materials for food contact packaging. The project will develop a process to recycle the 700,000 tonnes per year of this material that cannot be processed by existing PET recycling facilities. A process will be developed to close the technological gap between large scale PET manufacturing units (daily throughput of up to 600 tonnes for transparent or blue bottles), which are not suited to post-consumer material flows, and certain basic techniques for the recycling of coloured PET postconsumer material flows. This newly- developed process will be proven at pilot level within the project.
In-Line Monitoring The project will develop rapid and cost effective methods to verify that the amount of chemicals meet the required levels in recycled PET using Near-Infrared Spectroscopy (NIR). The SuperCleanQ project will give the PET recycling industry an in-line spectroscopy system to monitor product quality during the injection moulding process. The project addresses the challenges of using in-line fibre optic probes under the high pressure conditions found in injection moulding. Noncompliant levels of chemicals will be detected much sooner: at the point of production.
Quality validation protocols for recycling processes and materials The project will develop analytical quality control and assurance tools for plastics recycling processes targeted at food contact applications. The aim is to enable companies to conform to Commission Regulation EC 282/2008 on recycled plastic materials and articles intended to come into contact with foods. A set of suitable chemical marker compounds will be identified, which relate to the quality of recycled material.
Analytical methods will be established for the identification and quantification of these compounds, providing a measure of the quality of the recycled material. The project results will accelerate the development of new recycling processes for the wider food contact materials market and provide quality assurance for converters and end-users of recycled products applications for food contact. This will overcome barriers and expand this high value recycling market.
Economic & environmental benefits
A detailed life cycle analysis of the SuperClean processes will be carried out. SimaPro software will be used to facilitate this LCA. The LCA will serve both as a characterisation tool for the process and as a means of quantifying the process, so that areas where process optimisation can make the largest environmental savings can be accurately identified. This information will be fed back to the RTD development and scale-up activities in order that effective process optimisations may be realised.
More Information : http://www.supercleanq.eu