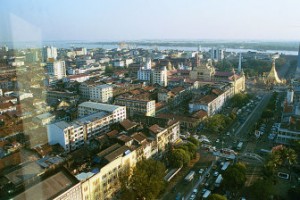 U.S. companies are optimistic about business prospects in ASEAN, according to a survey conducted by the U.S. Chamber of Commerce and The American Chamber of Commerce in Singapore (AmCham Singapore). In a poll of 356 senior-level executives from U.S. companies across the region, 21% of U.S. companies are planning to diversify some investments or business from China into ASEAN over the next two years.
The result is significantly higher than when asked in 2011. Meanwhile, 90% expect that their companies' trade and investment in ASEAN will increase over the next five years. "ASEAN is not only a vital U.S. trade and investment partner, it is a bright spot in the global economy," said Tami Overby, vice president of Asia at the U.S. Chamber. "As the region continues to integrate, U.S. companies need to develop regional strategies to realize ASEAN's potential."
For the first time, respondents were asked about Myanmar. While a majority does not export to Myanmar, 33% are exporting, or are planning to export to the country. According to the survey, Vietnam and Thailand had the first and second largest number of respondents considering exporting to Myanmar. A majority of respondents (72%) either support or strongly support the U.S. government's decision to suspend sanctions on Myanmar.
While U.S. companies view the business outlook in ASEAN favorably, the survey found substantial concern regarding corruption, which was the top issue for respondents in all countries except Singapore.
SOURCE : http://www.adsalecprj.com/Publicity/MarketNews/lang-eng/article-126579/Article.aspx