The latest edition of MEDTEC China, the China's dedicated trade show for medical device design and manufacturing sector which will be held from September 25-26 at the Shanghai World Expo Exhibition & Convention Center, will welcome a total of almost 30 of first-time exhibitors with state-of-the-art technologies.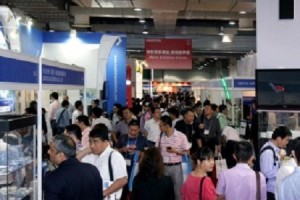 According to the organizer UBM Canon LLC, some of the first-time exhibitors at MEDTEC China 2013 include Alhenia, ATL Technology, Bayer MaterialScience, Cincinnati Test Systems,ElringKlinger Engineered Plastics, Indo-MIM, Qure Medical, SABIC, SynexMed, Vesta and Walbro Flow Control Products.
Most 2012 exhibitors will keep on showing their latest products and technologies in the 2013 show. In 2013, more interactive marketing functions like more leading edge seminars and other more interesting networking events will be held.
Multi-channel marketing tools, like interactive website, e-media, social media, industry publication coverage and road shows, will be applied to upgrade the quality of the face to face communication between exhibitors and other attendees, the organizer says.
At last edition in 2012, a total number of 360 exhibitors including co-exhibitors enjoyed the attendance of 7, 239 qualified trade visitors representing a 6.8% increase in the number attending in 2011.
Source: http://www.adsalecprj.com/Publicity/MarketNews/lang-eng/article-67006554/Article.aspx