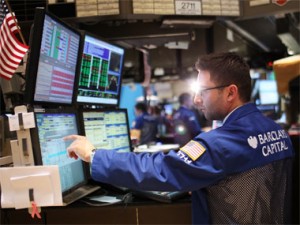 After rebounding at the end of 2011, Turkey's import PET marketrose steadily,driven by surging upstream costs since January. Sellers report seeing relatively improved buying interest in the last couple of weeks despite harsh weather conditions as per the pricing service of ChemOrbis.
Over the past week, import non-European PET offers were priced $15-80/ton above the week before. Also, Far East Asian PET re-appeared $100/ton above end January.
Needless to say, higher import price levels pulled the distribution market up week over week, with locally-held PET prices rising $75/ton on both ends. Prompt availability was said to be limited with sellers selling limited tonnages while waiting for their en-route cargoes to arrive.
A trader commented that prices are increasing significantly and he confirmed the lack of prompt cargoes in the market. "Players can find materials for small tonnages but for larger tonnages around 100-200 tons, we are selling our en-route cargoes," he highlighted. "We do not have any Pakistani origin at the moment," he added. For Central Asian PET, the trader issued a $20/ton price hike after selling some materials in the prior week.
A domestic producer raised its prices by $70-100/ton pointing to limited prompt supply at a time when the high season is around the corner. "Buyers generally started to accept the increasing trend," a source from the producer said. He also noted, "The import statistics are showing that the overall imports in the month of December were quite low."
Another local producer sold its materials after implementing $25-125/ton increases during the week. "We are pleased with our business performance. Despite our sufficient stocks, we are not aggressively offering. Buyers will have to place inquiries themselves due to the approaching high end product season," the producer commented. High season for the PET bottle industry traditionally starts by the second half of March or early April.
As the high season approaches, sentiment is firm as buyers continue to meet their needs, while sellers maintain their firm stance supported by the cost side. In Asia, spot PX prices gained $25/ton since the start of February, while they stand $120/ton above early January levels. Although they softened by $10/ton since early this month, spot PTA offers still stand $80/ton above early January values. On the other hand, spot MEG costs stand slightly below costs early last month as they lost around $35/ton during the first half of February. In Europe, spot PX prices were stable over the week, while they gained $20/ton since February 1. The cumulative increase amount is $175/ton with respect to early January.