In the midst of rising concerns about the record high dollar against the local currency and collection issues, some sellers have started to step back from their offer levels in Turkey's PP market as per the pricing service of ChemOrbis. Easing supply concerns particularly for raffia and the looming week-long holiday in China in the beginning of February are also casting a shadow on the February outlook.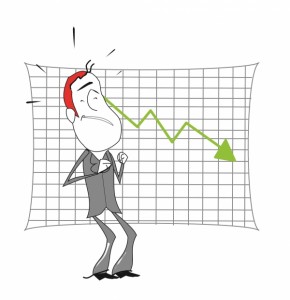 As for imports, a trader who revised his Turkmen raffia offers down by $20/ton mid last week said, "Even though European sellers have a strong outlook for February due to firm monomer costs, we wonder how long Asian prices can remain firm owing to the Chinese New Year holiday when domestic prices have been constantly falling in China. Plus, there are lots of Iranian cargoes on the way to Turkey which had been secured at much lower levels. Hence, these factors may cause softer levels, we believe."
A source from a Russian supplier also reported conceding to discounts of $10/ton this week. "We fear that PP prices may post further decreases of up to $50-60/ton by February." They also expect to see a large volume of Iranian imports before Iran loses its tax advantage at the end of February.
A buyer also reported receiving an Indian raffia offer with a $30/ton discount from the offers he received earlier last week. "Demand is very fragile. For the first time since 2008, we stopped our production on Sundays. Many buyers are struggling to survive amid the high dollar and poor orders," a big bag maker commented.
The fibre market appears relatively stronger, although players have started to report Iranian offers at relatively lower levels this week more often. "Supply is not as tight as it was in early January as almost all buyers already secured their needs. If Iranian cargoes start to come regularly in the following weeks, they will put pressure on the Middle Eastern suppliers," a carpet maker commented.
When looking at the Middle Eastern suppliers, a source from a Saudi producer remarked that major Middle Eastern producers will seek rollovers to small increases for February as it is the case in China. However, he said, "We are facing competition from cheap Iranian and Turkmen origins. Demand from carpet producers is still there but it is not so good in general. Players are all hesitant to purchase due to the weakness of the lira."
An agent of another Saudi producer is also standing firm on its PP prices for January in Turkey. They also plan to seek rollovers for February, although he added that the market is quiet for now due to the weaker currency issues as well as political troubles in Turkey.
According to ChemOrbis, the distribution market has also retreated as more buyers received offers below the $2000/ton threshold this week. "Cash constraints are pushing more distributors to concede to lower levels," commented a buyer.