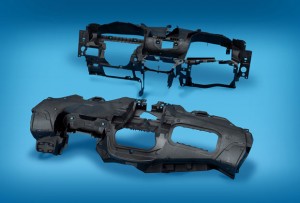 Trexel and The Lubrizol Corporation announced a new partnership for Lubrizol to be the preferred thermoplastic polyurethane (TPU) supplier for Trexel's MuCell microcellular foaming technology.
Together with its MuCell physical foaming technology, Trexel says Lubrizol's Estane TPU can provide cost-effective, highly elastic microcellular parts for energy absorption and cushioning applications. Beside superior compression properties and a fast molding cycle, Estane microcellular foams can provide a high quality, thin skin layer that adds aesthetic values, as well as the typical advantages of TPU such as outstanding abrasion and cut resistance.
In addition, Estane foam contains no foreign chemical additives such as chemical blowing agents or crosslinkers.Trexel will work together with Lubrizol Engineered Polymers sports and recreation segment to develop new MuCell molding line, modifying an existing line or suggesting TPU grades for processors.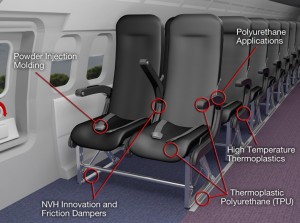 Gert-Jan Nijhuis, Sports and Recreation Global Business Director for Lubrizol Engineered Polymers noted, "Our cooperation with Trexel is a direct result of Lubrizol's strategy to be a solution provider to the sports and recreation industry. It allows us to combine our innovative TPU technologies, with the latest manufacturing technologies. This enables us to bring an encompassing value not only to processors, but also to Global OEMs and ultimately the consumer."
"We are excited about our new partnership with Lubrizol, the provider of Estane. Our joint customers will greatly benefit from our co-development efforts for MuCell-foamed Estane providing a lighter injection molded part with improved energy absorbency for consumer sports and recreation applications," said Steve Braig, President and CEO of Trexel Inc.
Source: http://www.adsalecprj.com/Publicity/MarketNews/lang-eng/article-67004792/Article.aspx