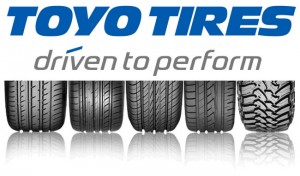 Toyo Tire Holdings of Americas Inc and its affiliates has filed a formal complaint before the US International Trade Commission (ITC) against 22 manufacturers, importers and sellers of passenger and light truck tires (collectively, the "Respondents").
In the complaint, Toyo alleges that Respondents have engaged in unfair trade practices by importing into and/or selling within the US, tires that infringe eight US design patents held by Toyo.
Among the Respondents named in the complaint are Weifang Shunfuchang Rubber & Plastic Co, Doublestar Dong Feng Tire Co, Shandong Linglong Tire Co, Shandong Yongtai Chemical Group, Dunlap & Kyle Co. and South China Tire & Rubber Co.
Toyo requests that the ITC to issue exclusion orders that would bar from entry into the US infringing tires that are imported by or on behalf of Respondents. The company is also seeks appropriate cease-and-desist orders prohibiting certain activities, including the domestic sale of infringing products that have already been imported.
Source: www.adsalecprj.com/Publicity/MarketNews/lang-eng/article-67007260/Article.aspx