Songwon's Issuer Credit Rating has been upgraded to BBB+ with outlook Stable
Ulsan, Korea – August 19, 2013 – Songwon Industrial Co., Ltd. (www.songwon.com) announces that two key Korean rating agencies, Korea Investors Service and Korea Ratings Corporation have assigned the company with BBB+. Songwon's credit outlook is rated as 'Stable' supported by its solid business foundation, good cash generation capacity and financial reserves for planned investments. (Source Korea Investors Service)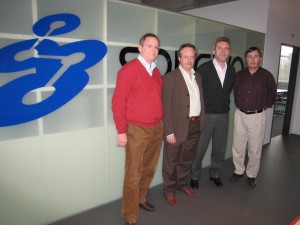 Jongho Park, Chairman and CEO and Head of the Songwon Industrial Group Executive Committee, said: "We are being rewarded for the strategic plan we have implemented and the steps we have undertaken to build a solid foundation. The upgrade to BBB+ with stable outlook is based on the performance of our core products and the strong position we hold in the market. This has led to good profitability and the capacity to generate cash which we have invested in growth.
Although we are proud that our efforts are recognized and acknowledged, we are committed to further improve and expand our global business as well as our financing structure. The successful execution of our strategic plan which has resulted in the upgrade of our credit rating brings Songwon into a new era which will see further sustainable growth and results."
Hans-Peter Wüest, Chief Financial Officer and Member of the Songwon Industrial Group Executive Committee, stated: "With our improving and solid balance sheet, we have been able to execute a KRW 220 billion syndicated loan agreement. The current global demand for Songwon products remains stable despite the uncertain global economy and financial conditions. In these conditions, we have seen increases in profits and margins and we will continue to follow our strategic plan and deliver results accordingly.
Songwon is on track to deliver on its plan for both revenues and volumes with strong order bookings for the coming quarter. Our Issuer Credit Rating of BBB+/Stable assigned by the Korea Ratings Corporation and Korea Investors Service was based on our excellent business stability, good financial flexibility and projection of operating profit despite slowing demand. Our stability is a fundamental result of our ability to generate cash and the strong financial reserves we have created which will ensure that we will continue to grow to new strengths in the future."