Two New Flexalloy® Compounds from Teknor Apex Are Designed for Such Uses as Mining and Oil Drilling Cable and Factory Ethernet Networks
PAWTUCKET, RI, U.S.A., February 12, 2015: New vinyl elastomer cable jacketing compounds to be introduced at Interwire 2015 withstand harsh industrial environments such as those in mining and oil drilling, it was announced today by Teknor Apex Company (Booth 212).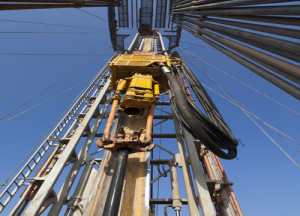 The compounds are the latest additions to the Flexalloy® range, which consists of proprietary formulations that provide the elasticity and low-temperature toughness of thermoplastic elastomers (TPEs), plus PVC benefits like flame retardancy. The new products are:
● Flexalloy 9616-94 is a high-hardness elastomer that provides crush and impact resistance and UV stability for uses like mining cable, and flame retardance for applications such as industrial Ethernet networks. The compound has a Shore C hardness rating of 73, equivalent to 94 on the Shore A scale, with a maximum continuous operating temperature of 75°C. It exhibits low temperature capability down to -40 °C and an oxygen index of 38%.
● Flexalloy 9617-79 for use in oil drilling and chemical environments contains a specialty plasticizer that—combined with the high-molecular-weight PVC polymer on which Flexalloy compounds are based—provides excellent resistance to oils and chemicals. The 79 Shore A compound has a maximum continuous operating temperature rating of 105 °C and oxygen index of 35%.
"Flexalloy products provide exceptional ruggedness and durability yet are more cost-effective than TPUs and other high priced TPEs," said Mike Patel, director of marketing and business development for the Vinyl Division of Teknor Apex. "The new 9616-94 and 9617-79 products are the latest in a series of Flexalloy compounds that Teknor Apex has developed to meet rigorous requirements for copper and optical fiber cables in extreme environments."
Website: www.teknorapex.com