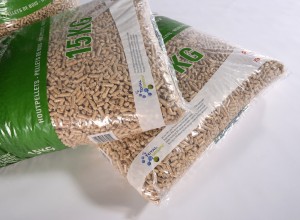 Brussels, March 7, 2013 – With the launch of the new metallocene polyethylene (mPE) film material Lumicene® Supertough 32ST05, Total introduces a unique opportunity for flexible packaging converters to achieve films that are up to 25% thinner and stronger than existing solutions for film on the market. New Lumicene Supertough 32ST05 is a downgauging breakthrough for multilayer structures that embraces the industry need for easy to process, high-performance, lightweight solutions for the industrial packaging, personal care/hygiene and food sectors.
The step-change mPE innovation offers a distinctive combination of outstanding strength and toughness, even at low temperatures. These technical characteristics overcome the traditional limits and drawbacks of thinner films, allowing converters to create a very strong film using less material but with the easy processing advantages of LDPE. The result is super thin, highly-durable, lightweight multilayer films that offer excellent processability on extrusion and conversion lines.
Several multilayer applications already demonstrating the grade's extensive potential include compression packaging, such as for heavy mattresses and lightweight diapers, deepfreeze and lamination films, and highly-demanding shrink applications, for example glass bottle unitization. Carl Van Camp, Senior Vice President Polymers Division comments: "The downgauging story is a never-ending quest to push the thickness limits of packaging down. Where these limits of downgauging are reached, Supertough 32ST05 steps in to give the necessary boost in toughness to overcome the thickness barrier."
Supertough 32ST05 is a member of a new and innovative family within Total's Lumicene portfolio, highly appreciated by the flexible packaging market for its easy processing plus excellent film mechanical properties and unique stiffness/optics balance. The Lumicene grade slate covers the full range of low (mLLDPE), medium (mMDPE) to high (mHDPE) densities. This combination of properties and suitability for use with a wide range of film production processes makes Lumicene a unique offering for the film sector.
Total is the one supplier to offer a one-stop-shop for film material: all density Lumicenes polyolefins – EVA- MDPE – HDPE –– LDPEautoclave – LDPE tubular, PP and LLC4 import material.
More Information : www.total.com