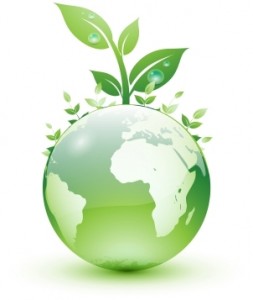 As China rises to the status of a global power, it gives way to face off against a United States that has seemingly always had its way. The
two countries appear to be butting heads more often, sizing each other up as they travel the dangerous path on the brink of a trade war. Already, the US and China appear to be flashing the weapons they're packing as the politically driven dump probes from both nations have begun to appear in declaration of trade territory.
For the United States, concern over the alleged dumping of solar panels by Chinese manufacturers prompted an investigation to determine whether China was seeking an unfair trade advantage at the costs to US producers. Led by SolarWorld and a coalition of seven US manufacturers, a petition to stop unfair trade practices helped lead to the probe against its Chinese competition. US-based solar companies such as First Solar (FSLR) & Sunpower (SPWR), have lately found themselves in decline as their once lucrative margins began to thin out. For its own part, First Solar recently announced a change in strategy in a public acknowledgement of the changing dynamics the industry is facing.
According to research firm SolarBuzz, over the last 12 months, prices have dropped quicker than costs as supplies have outpaced the growth in demand. While beneficial for the end retailer as solar panels reach self-sustaining economics, such a violent slashing of prices have led to outcries across the board as the competition stiffened. In a retaliatory claim, Chinese companies have sought a counter probe into whether the United States was illegally propping up its domestic industry to provide an unfair advantage.
Apart from the solar industry however, the international rivalry also continues to build in the nascent wind-tower industry. Recent complaints filed by the likes of US-based Broadwind Energy (BWEN) and Otter Tail Corp (OTTR) show similar grudges against its foreign competition. With towers from China selling at 64% of their normalized value, Broadwind and Otter Tail Corp have pursued domestic US protections through form of a countervailing-duty against China.
Yet Chinese companies too have not been silenced in their own complaints over newly established industries. A dumping probe on the US export of distiller's dried grains has likewise been extended against US livestock feed companies in a protective maneuver by Chinese ethanol producers. US-based ethanol producers like Pacific Ethanol (PEIX), Archer Daniel Midland (ADM), and Valero (VLO) are bound to be affected should the investigation lead to more authoritative action. As a byproduct of ethanol production, DDGs produced by such companies like PEIX and ADM are often sold on the markets under subsidized conditions by the United States.
Throughout this ongoing battle for protective actions, we find that the one common trend is a stiff fight between green energy producers. As signs of a trade war between China and the United States show an intensification, it's not hard to see that it's becoming a fight for the positioning of a manufacturing base of green technology. For investors who might see the trend of "going green" as a fad, this growing fight between global powers ought to lend credence to support green energy's development and the companies that expand its influence. With clear support on a national level, there can be little doubt that renewable green companies have a brighter future ahead of them.
Source : seekingalpha.com