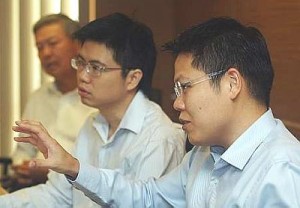 Due to the rapid development of automotive, home appliance and IT industries, and the shift of industrial bases to China, the mould and die industry in China has witnessed convincing development in recent years. In 2005-2011, the CAGR of mould output in China reached 9.7%, while that of sales registered 12.6%, the report "Global and China Mould and Die Industry Report, 2011-2012" by ReportsnReports.com unveils.
According to the report, the large, precision, complicated and long-life moulds, and standard mould parts have occupied over 50% of the domestic market presently. Besides, the proportion of plastic moulds and die casting moulds also rises continuously. The report says, there have been four mould cluster regions in China, namely, Pearl River Delta, Jiangsu-Zhejiang-Shanghai, Hebei-Beijing-Tianjin, and Central China. In 2011, the mould output in Hebei recorded 4.777 million sets, and output value amounted to RMB 5 billion.
In the same year, the output value from automotive moulds and plastic moulds, which are the two primary mould products of Hebei Province, shared 36.0% and 34.0% of total output value of moulds in Hebei respectively.
Foreign-owned enterprises have also marched into China's mould market successively, represented by Japanese enterprises. At present, major automakers in Japan all have established mould companies in China. Manwhile, various mould manufacturers from Japan have also accelerated the development in China, such as Ogihara, Kuroda and Uyemura-Solar. Apart from Japanese enterprises, USA and Europe companies have also started the distribution in China's mould market.
Source : http://www.adsalecprj.com/Publicity/MarketNews/lang-eng/article-127268/Article.aspx