Ulsan, Korea – July 3, 2013 – Songwon Industrial group (www.songwon.com) has appointed Cord Manegold as Global Business Manager for Main Antioxidants and Blends, a position he started as of July 01, 2013.
Cord will report to Olivier Keiser, Executive Vice President Business Management and Member of the Songwon Industrial Group Executive Committee, and will be responsible for the core business segment Main Antioxidants and Blends within the Songwon portfolio. His goal will be to lead this business and to build on the success created to date in this highly competitive market.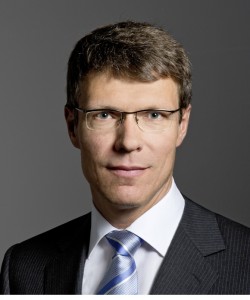 Olivier Keiser commented: "We are very excited to have Cord on our team. With his past experience in different parts of a company's value chain as well as on the customer interface, his contribution will allow Songwon to continuously build up our expertise and adjust our process to match the needs of our rapidly expanding business. Songwon strives to be the partner of choice to our customers and our goal is to continuously exceed our customers expectations."
As the business leader for antioxidants and blends, Cord will work closely with the commercial teams to meet current market demands and will lead the future direction of this important product range. In his area of responsibility he will be charged with the development and execution of product and investment strategies to establish targets and programs for growth that will drive future expansion, rationalization and potential partnerships.
Cord Manegold holds degrees in Science of Process Engineering from the Karlsruhe University (KIT), Germany, the Ecole Supérieur de Chimie Industrielle de Lyon, France and from the Massachusetts Institute of Technology (MIT), USA. Prior to joining Songwon, Cord has held key positions at Unichema GmbH, Chemtura Corporation and more recently at Dow Chemical Corporation as site manager and global marketing manager for Dow's catalyst business.