The 2014 Taipei International Plastics and Rubber Industry Show will be bigger than ever when it opens Sept. 26, Taiwan's main trade promotion body said Monday.
The five-day event has become one of Asia's top three plastics and rubber industry show and is expected to attract over 2,700 international buyers and generate US$200 million in business, said the Taiwan External Trade Development Council (TAITRA).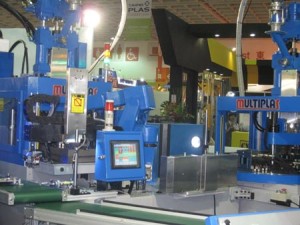 The biennial trade show, now in its 14th year, has attracted over 511 local and foreign exhibitors occupying 2,640 booths in total this year. That represents 14% more booths than the 2012 show, according to TAITRA.
The number of local exhibitors' booths is up 15% from the last show, while the number of booths of foreign exhibitors jumped 31%, TAITRA said.
"Such growth indicate the show has become a great trade platform for local and foreign companies," it asserted.
In addition to the showcase of products, the organizers will also hold new product competitions, one-on-one purchasing meetings and seminars to discuss the industry's latest developments and future trends. The fair will take place at the Taipei World Trade Center Nangang Exhibition Hall.
Taiwan was the world's fifth-largest rubber and plastics machine supplier and fourth-largest exporter in 2013, with an annual output totaling US$1.66 billion and US$1.26 billion in exports, according to TAITRA.