The plastics processor Supreme Industries, which follows July-June financial year, is planning to invest Rs 200 crore in capacity expansion in the current financial year compared to Rs 165 crore spent in the last FY. This year, the company will increase capacity at its manufacturing facilities located across the country and introduce new products in furniture and pipe fittings segments.
Supreme Industries will build the Kharagpur Complex having facilities such as protective packaging products; PVC, HDPE and pipe production capacity; and rotomoulding and blow moulding facility to make varieties of plastics products. It will also start electroplating unit at Puducherry for chrome plate of bathroom fittings and accessories and install additional injection moulding machines at Jalgaon and Malanpur.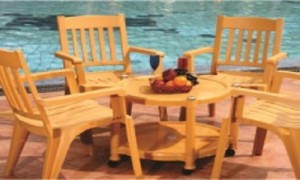 In addition, the company will spend on replacing/installing additional injection moulding machines by new energy efficient and other balancing equipment for the better production efficiency in industrial product division.
Besides, Supreme Industries will install rotomoulding/blow moulding facility at Malanpur, and expand capacity of protective packaging products at Hosur and Malanpur.
The company will also launch a slew of new product range. It will introduce several additional varieties of pipe fittings and bath fittings, and augment premium range of furniture with new design products.
Supreme Industries has already started commercial production of composite LPG cylinder facility at Halol, with an installed capacity of about 4,50,000 cylinders, from July 1, 2014. The company has already received an order of 50,000 cylinders from Republic of Korea.
Meanwhile, Supreme Industries has reported 9.63% rise in net profit at Rs 119.43 crore for the fourth quarter ended June 30, 2014 compared to Rs 108.93 crore in the corresponding period last year. The plastic products maker posted 20.95% rise in net sales during the quarter at Rs 1,256.43 crore as compared to Rs 1,038.75 crore in the year-ago period.
For the fiscal 2013-14, consolidated net profit stood at Rs 283.43 crore as against Rs 290.09 crore in the previous financial year. Net sales during the year stood at Rs 3,905.15 crore as against Rs 3,359.03 crore in FY'13, Supreme Industries said in a statement.