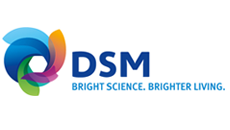 Royal DSM, a global science-based company active in health, nutrition, and materials, will demonstrate its composite innovations and share its vision and in-depth knowledge of high-performance composites at JEC World 2018 (Paris, March 6-8). The innovations include Carbon with Dyneema® and Dyneema® flexible composites, along with a range of thermoplastic unidirectional (UD) tapes and materials for additive manufacturing. Visitors to JEC World 2018 will have the chance to see and learn more about these products at Paris Nord Villepinte Exhibition Centre – Hall 5 Booth L90.
Carbon with Dyneema® and Dyneema® flexible composites: stronger, lighter, more durable
DSM, innovator and manufacturer of the ultrahigh-molecular-weight polyethylene (UHMwPE) fiber branded as Dyneema®, has found a way to leverage the fiber's extraordinary properties in diversely different end uses. Combining Dyneema® with carbon fiber and a thermoset resin yields a hybrid composite called carbon with Dyneema®. The resulting material significantly improves the performance of pure carbon composites in terms of ductility, vibrational dampening and weight reduction. For example, it can increase impact energy absorption by up to 100% while removing the risk of splintering. As part of a hybrid composite, Dyneema® can bring its lightweight strength from products like golf clubs and field hockey sticks to racing bike frames and body and chassis of racing cars. DSM recently signed a technology partnership agreement with Toyota Motorsport GmbH (TMG) and will display the Toyota WEC racing car on its booth at the JEC World.
At the other end of the spectrum, Dyneema® flexible composites are taking strength and durability to new heights. These fabrics dramatically increase tear, puncture and abrasion performance compared to other fibers used in the textiles world, while also cutting weight and reducing bulk. Several developments for industrial applications, such as inflatables, are ongoing and these fabrics are becoming increasingly popular in high-performance sports apparel and athletic sportswear, such as outdoor jackets (superlight: less than 80 grams total), and compact, waterproof roll-top backpacks and tents. These materials can be tailored and optimized for strength, stretch and weight, for the overall thickness as well as for specific points, or even along predetermined load paths.
Thermoplastic UD tape: lightweight strength
Also at JEC World, DSM will display its latest advances in unidirectional, continuous fiber-reinforced, thermoplastic tapes, products that help the automobile industry to address its growing need for lightweight design. DSM's polyamide-based UD tapes with carbon or glass fiber longitudinal reinforcement are proving to be a viable, lightweight alternative to metal in several applications. UD tapes and tape-based sheets support structural and semi-structural components, as well as injection molded parts with localized UD tape reinforcement. Such tapes have fiber contents up to 65% by weight and widths from 6 to 800 mm.
DSM in Additive manufacturing
Finally, DSM offers a broad series of products in its material portfolio for use in additive manufacturing. DSM is building on existing strengths in stereolithography (SLA) and digital light processing (DLP) platforms through the Somos® business. Through innovation efforts supported by technology partnerships and industry collaboration, DSM has been able to extend development to fused filament fabrication (FFF/FDM) products like Arnitel® and Novamid®.
DSM understands that for materials engineers and designers, every incremental improvement in performance can provide a vital advantage. That's why it works constantly to enhance the properties of advanced materials, making them stronger, lighter and more durable.
About Dyneema®
Dyneema®, the world's strongest fiber™ is DSM's premium brand for Ultra High Molecular Weight PolyEthylene (UHMWPE) fiber, UD, flexible composite, tape and fabric. Dyneema® combines maximum strength with minimum weight. It is 15 times stronger than quality steel and 40% stronger than aramid fiber, both on weight for weight basis. Industries like law enforcement, defense, maritime, offshore, medical, sports & leisure, fishing, outdoor, automotive, renewable energy, and personal protective equipment rely on Dyneema® for its lightweight, protective and durable properties. Innovative applications with Dyneema® fibers and form factors are continuously evolving and expanding. Further information on Dyneema® is available at www.dyneema.com. Dyneema® and Dyneema®, the world's strongest fiber™ are trademarks of DSM. Use of these trademarks is prohibited unless strictly authorized.
DSM – Bright Science. Brighter Living.™
Royal DSM is a global science-based company active in health, nutrition and materials. By connecting its unique competences in life sciences and materials sciences DSM is driving economic prosperity, environmental progress and social advances to create sustainable value for all stakeholders simultaneously. DSM delivers innovative solutions that nourish, protect and improve performance in global markets such as food and dietary supplements, personal care, feed, medical devices, automotive, paints, electrical and electronics, life protection, alternative energy and bio-based materials. DSM and its associated companies deliver annual net sales of about €10 billion with approximately 25,000 employees. The company is listed on Euronext Amsterdam. More information can be found at www.dsm.com.
For more information:
DSM
Andre van der Elsen
Tel. +31 45 5782421
E-mail media.relaties@dsm.com
Inka Finne
EMG
Tel.: +31 164 317 019
E-mail: ifinne@emg-pr.com