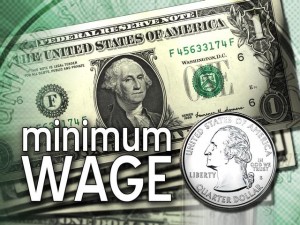 As 2013 begins, several Southeast Asian nations are putting new minimum wage laws into effect or increasing existing minimum wages, as per the pricing service of ChemOrbis.  Reactions from players in the region's polymer markets have been mixed, although a number of converters are expressing concern about rising operating costs, commenting that they are facing higher costs for utilities and raw materials as well as increasing wage costs and adding that they are not sure that they will be able to increase their end product prices enough to cover the increases in their costs.
Vietnam's Ministry of Labor, Invalids and Social Affairs (MOLISA) proposed a 15% wage hike for workers in the private sector while the Vietnamese government also implemented higher minimum wages for employees and pensioners in the state sector, citing higher living costs as justification for increases.  Thailand's Ministry of Labor will raise minimum wages by THB300 ($10) per day for the country's remaining provinces after piloting higher wages in selected provinces last year.  Local media sources report that a government study found that 90% of companies were able to successfully cope with the new laws.
Malaysia will implement its first nation-wide minimum wage in 2013, stipulating minimum monthly wages of MYR900 ($294) for workers in peninsular Malaysia and MYR800 ($261) for Sabah and Sarawak provinces.  Companies employing fewer than five workers will be able to delay implementing the new wage minimums until July 1, 2013.  In addition, the provincial government of Jakarta in Indonesia announced a 44% increase in the monthly minimum wage for 2013.
A Vietnamese converter manufacturing plastic bottles commented, "We are facing higher operating costs for 2013 as raw material prices have gone up and we will also need to raise the wages of our workers.  Demand for our end products is not very strong these days and we are afraid that we will not be able to increase our end product prices enough to retain acceptable margins."  Another Vietnamese converter operating in the household products sector said, "We were disappointed with our profits in 2012 and we are worried about the outlook for 2013 as we are facing higher costs for both wages and raw materials." A plastic pipe producer in Vietnam told ChemOrbis, "We plan to limit our employees overtime hours in 2013 to cope with rising wages."  A Vietnamese converter manufacturing plastic goods for the aviation sector reported, "We are worried about our margins for 2013 as costs for wages and raw materials are rising while demand for our end products is not all that encouraging."
A plastic bottle manufacturer in Thailand stated, "We believe that the new minimum wage laws will hurt small and medium sized enterprises as many workers may leave major industrial centers in anticipation of being able to work for similar wages in their hometowns."  A converter manufacturing PVC flooring in Malaysia stated, "We are thinking of diverting some of our manufacturing activities to Indonesia once the new minimum wage laws take effect.  Our plant is located outside a major urban area so we face significant logistics costs to send our products to major consumption centers.
 Lower wages and living costs had previously helped counter this disadvantage, but now we believe that we will struggle to stay competitive with competitors located closer to the country's main consuming areas."  A polymer distributor in Indonesia stated, "We are only employing a little over twenty people and so we do not expect to see any major problems with our business after the new minimum wages go into effect.  However, we think that converters active in the textile and footwear industries will face significant cost increases because of these new regulations."