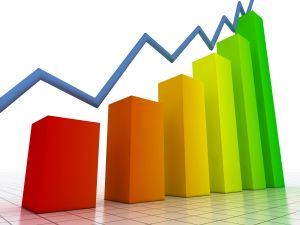 Noticeable price hikes in feedstock costs triggered by production issues at several crackers have pulled PP, PE and PVC prices higher in the US recently both in the domestic and export markets, as per the pricing service of ChemOrbis. However, these abrupt increases are now causing the export prices out of the country to be unworkable in some global destinations.
In the PP market, sellers are now seeking massive hikes of $350/ton (16 cents/lb) for their domestic PP contracts in response to the settlement of the January propylene contracts with $330/ton (15 cents/lb) increases this past week. When looking at the spot propylene market, a cumulative increase of more than $330/ton has been recorded since late December 2012. These hefty hikes in domestic PP prices, needless to say, have found reflection on the export offers; however, these offers are likely to see limited interest in export destinations, mainly in Central and South America as they are found too high, according to market sources.
A similar picture is being drawn in the PE market, where ethylene monomer is supporting higher export PE prices along with tight supplies in the country. Spot ethylene prices have risen by more than $200/ton (9.5 cents/lb) in the spot market, while producers are seeking $110/ton (5 cents/lb) price hikes in the downstream PE market. In export destinations, US offers for HDPE blow moulding have risen accordingly.  A trader in Istanbul, Turkey mentioned that the previously available cheap cargoes are not offered any more.
"We have received offers from our US supplier at $1600/ton CFR Turkey for HDPE blow moulding. Nevertheless, we don't think that such a high level would see any acceptance in the Turkish market while there are offers from other sources standing at least $50/ton below this level." This situation is making itself felt on the PVC market much more clearly. Due to the intensive production shutdowns and tight availability, PVC producers are seeking large increases in their domestic markets.
In parallel with this development, export PVC prices out of the US have been moving higher steadily since the start of January. Players in Turkey, for instance, have been reporting US PVC prices with price hikes of at least $40/ton when compared to early January in the range of $1040-1080/ton on CFR basis. All the same, these new levels are yet to find acceptance in the market.
Another trader in Turkey offering US PVC at the high end told ChemOrbis, "We do not have any materials on hand at the moment but prices are increasing and the closest possible shipping date might be February for American cargoes." Another veteran trader said, "The higher offers from the US are not indicative of the market level, considering that even more attractive prices offered by several global sellers with deferred payment terms are not finding any buy interest."