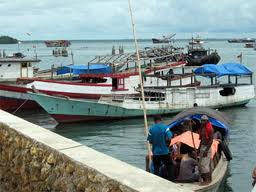 In Egypt, Ain Sokhna port workers have been on strike since end January, according to local Egyptian media. Around 1,200 workers at Platinum Maritime Services, which is a subcontractor at the port, started their strike demanding permanent contracts with DP World, a private Dubai-based company that manages the port. This situation caused almost all operations to be suspended at the port.
Negotiations with army leaders, who attempted to help resolve the issue, failed as their offers were the same as that of DP World. Currently, the port workers only allow tourist ships and basic foodstuff containers to be unloaded while the rest of the ships are stopped. Ain Sokhna, near the southern end of the Suez Canal, is Cairo's main port for cargoes from the Far East.
A polymer player in Egypt complained about the ongoing strike in the Ain Sokhna port and said, "Apart from the fact that our overall end product demand is poor, we are now facing clearing problems at Ain Sokhna port. Import cargoes are currently waiting in the port and we are not able to withdraw them. Plus, liquidity issues persist in the market."
In addition to the port issue, Egyptian players continue to lament the high dollar parity and the difficulty in obtaining US dollars in the country. A converter complained, "Our end product demand remains stagnant while ongoing liquidity issues coupled with the increasing dollar parity hampers the import trade. This situation caused local availability not to be that comfortable. We, therefore, reduced our operating rates down to 40% capacity."
Electricity problems inside the country also cause problems for converters. A buyer told ChemOrbis, "We struggle with our own worker's strike and on top of that we are facing electricity cuts, which hinders our manufacturing. Although these electricity cuts are not as bad as back in 2012, we still get hurt since we need to restart our machinery every time the power goes off." Therefore, the buyer runs their plant at a lower capacity of 80%.