LONDON : The Scottish parliament has approved the regulation to introduce a minimum of 5p charge for single-use carrier bags. The regulation will come into effect on October 20th this year. The funds from the charge will be used for good causes.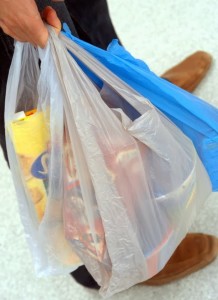 According to Scottish Environment Secretary Richard Lochhead, the landmarked legislation will help Scotland in tackling litter, reducing waste and creating a cleaner, greener environment for everyone to enjoy. The primary motive behind charging fees is to encourage general public to reuse bags and thereby reduce the use of single-use bags which ends up as litter.
The charges collected by the retailers will be donated to charity. This in turn will be utilized towards good causes including environmental projects.
According to estimates, Scotland currently uses 750 million bags every year. The new legislation requires that all food and non-food retailers charge 5p for single-use carrier bags including paper. The charges are applicable to online shopping at the time of delivery of goods. However, the legislation provides certain exemptions depending on the size and type of products. Pharmaceutical drugs and meat are exempted from the charge.
The Scottish government and the Zero Waste Scotland will continue its efforts to educate public by providing a range of communication and training materials.