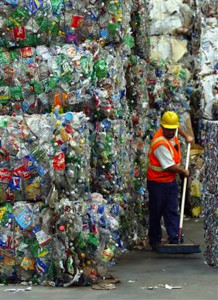 COLORADO  : Recycler Lyne Plastics LLC will soon be opening a new recycling facility in Sedalia, Mo., and starting a new production line, according to company officials. The 50,000 square foot plant will be the second recycling plant of Lyne.Lyne, based in La Monte, offers toll service for plastics grinding and cleaning.
As per company officials, the new line in Sedalia will be in full production by March. It will be running 24 hours a day, five days a week and will reprocess about 1 million pounds a month. Lyne also has plans to introduce a second production line at its new facility.
The company plans to create 14 new jobs in the next two years.
Lyne, started 20 years back, is co-owned by Lyman and Lesa Lyne, who serve as president and vice president, respectively.The La Monte facility now possess a processing capacity of 1 million pounds of plastic a year.
The Sedalia project has an estimated capital investment of $1.2 million. The Department of Economic Development has authorized an incentive package that includes $57,602 in Enhanced Enterprise Zone program tax credits over five years.The company thanked Pettis County and Sedalia officials for providing all necessary help for getting the facility established.