Scott & Fyfe has launched a new range of multiaxial reinforcement fabrics.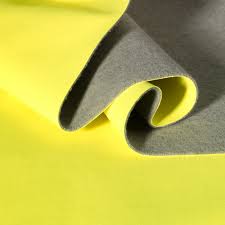 The company adds that the new range of textiles is an enhancement to its existing product range, which will now include a wide variety of multiaxial fabrics, such as unidirectional, biaxial, triaxial and quadraxial fabrics produced from a range of technical fibres including E-glass, S-glass and aramid.
Scott & Fyfe, headquartered in Scotland, says that it will continue to optimise the design of its products to tackle specific challenges such as drape, resin flow, air entrapment and surface finish to provide the closed moulding industry with higher performance products that process efficiently.
Paul McMullan, business manager for Scott & Fyfe Composites said: "The introduction of this product range is in response to growing customer demand for us to supply these products in combination with a strong desire to grow our presence in key market segments such as marine, wind energy and automotive." "Stitch-bonded fabrics are a core competence of Scott & Fyfe, having sold more than 1 billion m2 in the last 15 years."
Source: www.reinforcedplastics.com