SABIC's campaign Stories of Possible was named the winner of a Silver Stevie® Award in the "Communications or PR Campaign of the Year – Marketing Business-to-Business" category, and a Bronze Stevie® Award in "Brand Experience of the Year – Business-to-Business" of the 12th Annual International Business Awards today.
The International Business Awards are the world's premier business awards program. All individuals and organizations worldwide – public and private, for-profit and non-profit, large and small – are eligible to submit nominations. The 2015 IBAs received entries from more than 60 nations and territories.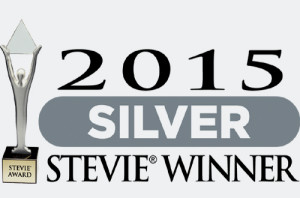 Nicknamed the Stevies for the Greek word for "crowned," the awards will be presented to winners at a gala awards banquet at the Ritz-Carlton Hotel in Toronto, Canada on 23 October.
More than 3,700 nominations from organizations of all sizes and in virtually every industry were submitted this year for consideration in a wide range of categories, including Company of the Year, Marketing Campaign of the Year, Best New Product or Service of the Year, Start-up of the Year, Corporate Social Responsibility Program of the Year, and Executive of the Year, among others.
"We are delighted and thankful for such recognition" – says Claudia Hammerich, Director Corporate Communications Europe at SABIC – "SABIC's vision is to become the world's preferred leader in Chemicals. Stories of Possible reveals why our customers chose SABIC as their supplier and shows how value chain collaboration enables to materialize a better quality of life for us all."
The Stories of Possible campaign is to capture, in a series of six personal stories, our customers' ambition and how SABIC helps to 'make possible' their visions to create value for the long term. SABIC's customers starring in the campaign are: Kringlan Composites, Elopak, Kartell, Plast-Box, the Spanish City of Cartagena and Siemens. Launched in June 2015, Stories of Possible are hosted at sabic.com/storiesofpossible and streamed from vimeo.com. Each story is being shared via social media by SABIC's employees and customers.
"Stories of Possible celebrates entrepreneurship" – enthuses the creator of campaign, Aline Stanworth, Communications Leader Engineering Resins, SABIC's Innovative Plastics SBU Europe – "Both customers and SABIC consider this campaign an innovative approach to branding in the chemicals industry and vertical markets. Our value chain appears in film to show the vision, the science and the importance of relationships to bring to market products and technologies that we use every day."
Stevie Award winners were determined by the average scores of more than 200 executives worldwide who participated in the judging process from May through early August. Some judges voiced comments such as: "I loved the story telling approach", "Great Communications & PR Campaign" and "Interesting concept and great use of emotive marketing and employee advocacy".
"The IBAs grow in stature and renown every year, and with that the number and quality of entries increases," said Michael Gallagher, president and founder of the Stevie Awards. "This year's judges were treated to more than 3,700 stories of success and achievement around the world. We thank the judges for their time and feedback, and we congratulate the Gold, Silver and Bronze Stevie winners whom we'll celebrate in Toronto in October."
Website:      www.sabic.com