SABIC and Cima NanoTech, a Singapore and US-based company, have announced the joint development of a plastics industry first: a transparent conductive polycarbonate (PC) film.
The new material is designed to provide "next generation" functionality for consumer electronics, household goods, automotive, architecture and healthcare, according to Ernesto Occhiello, SABIC Executive Vice President, Technology and Innovation.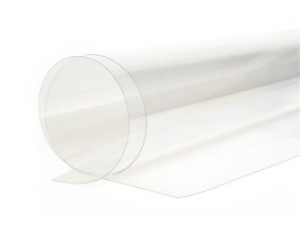 The collaboration combines both Cima NanoTech's proprietary SANTE nanoparticle technology and SABIC's LEXAN PC film. The result is a new series of transparent conductive materials that are lightweight with high transparency, conductivity and flexibility, according to SABIC.
This could translate into faster response touch screens for consumer electronics, transparent "no-line" anti-fogging capabilities for automotive windows, better EMI shielding effectiveness for electronics, and transparent WiFi/Bluetooth antennas for mobile devices like smartphones, tablets, laptops and all-inone computers.
SABIC engaged in a joint collaboration with Cima NanoTech in the latter half of 2013 to develop this new material. It is said to be available for customer trials later this year.
"Transparent conductive polycarbonate is a breakthrough material that customers in consumer electronics and other important industries have been seeking," Matt Gray, Director of Marketing, Consumer Electronics for SABIC's Innovative Plastics business, says.
"We are very pleased to be working with SABIC to bring the key advantages of SANTE nanoparticle technology forward into a number of diverse consumer and industrial markets," Jon Brodd, CEO, Cima NanoTech, states.
SANTE, a patented self-assembling nanoparticle technology platform, provides high transparency with ultra-low electrical resistance, which is said to be ten times better than the incumbent indium tin oxide (ITO).
In addition to its ability to meet optical grade specifications for display and touch applications, SANTE nanoparticle technology is also more cost effective as coating is performed via a wet coating, roll-to-roll process versus sheet-to-sheet, according to Mr. Brodd.
The conductive SANTE network is also mechanically robust, thus allowing it to withstand flexing, stretching, torsion and tension for flexible applications. The substrate can also be thermoformed into various curved and 3D form factors.