As recently reported in 'The Times', Britain is almost twice as likely to suffer blackouts next year than previously feared.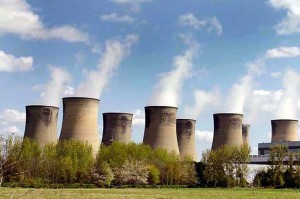 Following Ofgem's forecast last summer that predicted the probability of blackouts had increased from a one-in-47 chance for this winter to one-in-12 for the winter of 2014-2015, The Times even more starkly stated that these assumptions are out of date and Britain is clearly heading for an energy blackout.
Richard Warren, senior energy and environment policy adviser at the EEF trade body spoke on the impending concerns: "To hear that the probability of blackouts has gone up from one in 12 to one in 7 is extremely worrying. The Government must prioritise the replacement of older power plants with flexible lower-cost generations, like gas and biomass."
What does this mean for Plastics industry professionals? To combat the potential energy crisis that many companies may be faced with in 2015, the BPF has organised a special one-off seminar which will examine the risk to the plastics industry of energy blackouts.
The main feature to this seminar, which is sure to be of interest to BPF members and non-members alike, is the fact that practical advice will be given on what to do in the event of power failures, including the provision of emergency supplies.
Taking place on 12th February 2014 at the BPF offices in London, the event costs only £100 + VAT to members and £150 + VAT to non-members.
Fore more information about the event or to book your place, you can visit the website:  www.bpf.co.uk/Events/Energy_Supply.aspx or alternatively get in touch with Paul Baxter on [email protected]