The 2nd Oman Plast will be held from February 11-13, 2014 in Muscat, announced the organizer, Silver Star Corporation L.L.C.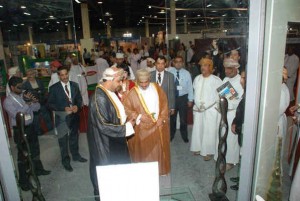 The objective of this exhibition is to display and demonstrate the products and services of plastics, petrochemicals, rubber, packaging and allied industries to the fast developing market of Sultanate of Oman while further encouraging development of trade links between Oman and the rest of the world, said the organizer.
Oman Plast 2014 will showcase the latest technology and machineries used in manufacturing of plastics, petrochemicals, rubber, packaging and allied industries. Silver Star emphasized that it will be an opportunity for Oman and neighboring states, especially UAE, Iran, Saudi Arabia and Yemen, to source new technology and products.
The plastics industry has seen sustained growth levels in the region as Middle East and African markets are expected to deliver noteworthy gains right up to 2014. An annual growth rate of around 30% has been projected, according to the organizer.
The polyethylene (PE) production capacities in the Gulf region will increase from 10.7 million ton in 2009 to 21.5 million tons by the year 2015, an increase of slightly over 100%. Likewise, the production capacities of polypropylene (PP) will increase from 4.8 million ton in 2009 to 9.5 million by year 2015, an increase of 98%.
The Middle East remains the largest source of plastic raw materials, notes Silver Star. Up to 16% of the region's abundant petroleum supply that is not used for energy production is converted into other materials such as plastic products.
The inaugural Oman Plast was held from March 13-15 in 2012.
Source : http://www.adsalecprj.com/Publicity/MarketNews/lang-eng/article-67010576/NewsArticle.aspx