SEATTLE (Scrap Monster): The latest research report published by Worldwatch Institute states that plastics recycling has failed to catch up with the rapid rise in production of plastics. Worldwide plastics production is seen increasing at a faster pace than recycling, it notes.
According to the Washington D.C-based environmental group, the worldwide production of plastics increased 3.9% in 2013 to 299 million tons. This is when compared with the total plastics production of 288 million tons during the entire year 2012.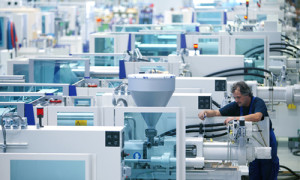 The plastics industry's total annual sales come to around $600 billion. However, the recycling rate for post-consumer plastics in European region was only 26% in 2012. Also, only 9% of the total plastic waste generated in the US was recycled in 2012.
Asia emerged leaders in plastics production during 2013. The region accounted for 45.6% of the global plastics production. Among Asian countries, China was the largest producer of plastics with a share of 24.8% of global plastics production. The percentage share by other regions was as follows: North America (19.4%), Europe and CIS region (22.9%), Middle East and Africa (7.3%) and South America (4.8%).
The report states that approximately 10 million to 20 million tons of plastic waste ends up in oceans, posing threat to marine life.
Founded in 1974, Worldwatch Institute is an independent research institute devoted to global environmental concerns. It has global presence with international partners in more than a dozen countries.
Website:  www.scrapmonster.com