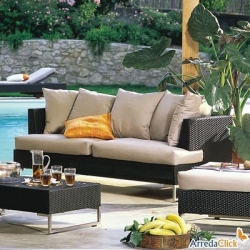 The American Chemistry Council (ACC) has released a new report showing a significant increase in the collection and recycling of non-bottle rigid plastics in the United States. Prepared by Moore Recycling Associates Inc., the report found that, in 2010, nearly 820 million pounds of post-consumer rigid plastics were collected for recycling nationwide, an increase of 72 percent from 2009 and 154 percent since 2007.
The category "non-bottle rigid plastics" includes nondurable items (or packaging), such as dairy and deli tubs, lids, yogurt cups and similar food containers, and durable items, such as pallets, crates, carts, 5-gallon buckets and electronic housings. The collection and recycling of non-bottle rigid plastics is relatively new and calculated separately from plastic bottles, which have been widely recycled in the United States for decades.
"We are thrilled to see a rapid increase in the recycling of rigid plastics," says Steve Russell, vp of plastics for ACC, "and given the strong trends in commercial participation, consumer access and simplified collection practices, we are very optimistic about continued growth."
Of the 100 largest U.S. cities, the number of cities collecting rigid plastics in addition to plastic bottles doubled in just three years growing from 29 in 2008 to 59 in 2011. This means far more consumers have convenient access to recycle their rigid plastics. In addition, many communities are shifting to "single-stream collection," whereby residents are able to place all of their recyclables in the same bin. Simplifying the process has been shown to greatly increase consumer participation in recycling programs.
The report also notes that robust growth in the recycling of rigid plastics in the commercial sector and strong pricing and demand for recycled plastic materials have helped to spur growth in this category. According to the research, among the five major types of recyclable materials, plastic scrap has the highest economic value per ton with the single exception of non-ferrous metals.
The plastics collected in the "non-bottle rigids" category comprise primarily polypropylene (PP) and high-density polyethylene (HDPE) as well as lesser amounts of other/mixed resins, polyethylene terephthalate (PET) and low-density polyethylene (LDPE).
"Recycling is a clear example of success inspiring success. The more often consumers recycle their plastics, the better our chances of helping people to see used plastics as a valuable resource that should be recycled whenever possible." Russell adds.
Source : www.packagingdigest.com