Octal Petrochemicals LLC FCZ has millions of expenditure now and is in strategic planning to spend millions of more lately as the PET sheet and resin maker plants is its earliest or probably first manufacturing flag in the United States.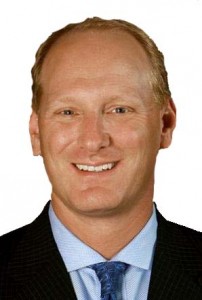 The company's recently minted decision to create a new facility in West Chester, Ohio, will cost around $18 million and would be providing 50 jobs said by Chief Operating Officer Joe Barenberg.
The plant will collect skeletal waste from Octal's PET thermoforming customers and then extrude it into new food-grade sheets.
Octal has been manufacturing PET sheet since 2006 in Salalah, Oman, with a good section of that production seeing its way to North America. This new facility will let the company to close the loop on manufacturing waste produced by those customers.
Initial plan is to operate two extrusion lines. Octal also plans to spend another $10 million in a year to add more lines said by Barenberg. There would be another 30 jobs through the overall growth."This has been in our master plan since the beginning," he added, to create facilities like this in different zones of the world. "This has been part of the plan and for us a natural closing of the loop for our customers to enable even more rapid growth on their part."
Barenberg added in his statement that "Our goal is to help them achieve or realize the economic value from that flake and stay focused on thermoforming,".
The proportion of scrap that is created in the manufacture of PET thermoformed packaging is varied by the shape of the container. A rectangular shape can create maybe 13 to 20 percent waste while a round shape like a bowl or cake dome can see scrap levels from 40 to 55 percent is said by Barenberg.
Muscat, Oman-based Octal already has packed down up enough PET flake to supply 90 to 100 percent of the new facility's capacity.
The leased 130,000-square-foot West Chester location, which is about 20 miles north of Cincinnati, includes the warehouse and the office space.
 Barenberg said about location that it was important in selecting the new site, which is centrally located in the eastern part of the United States. The new facility also is just a few of minutes away from an intermodal facility to allow the shipment of material from Oman if required.
PET sheet formed by the new location will be used to make containers for the agricultural market, including a few items such as berries, lettuce, cherry tomatoes and apples.
Octal is producing sheet directly from molten PET in Salalah. And this method basically cuts out several steps from the conventional manufacturing process, which includes pelletizing and drying.
This is so-called direct PET approach, that is additionally providing energy savings on the front end, also creates material that's great for recycling, Barenberg said.
"The flake that our customers generate using dPET is a very high-quality material. In fact, it's seen fewer heat histories than crystallized resin that you would buy as virgin resin. So it's an extremely valuable feedstock. We want to collect it, process it into very high quality sheet and send it back to them," he said in his statement.
Whilst the site choice is now complete in Ohio, Barenberg sees the probability of locating similar sites elsewhere, including west of the Rocky Mountains and Eastern Europe.
He said "As these opportunities come up and the timing is right and our thermoforming partners are well positioned, we will continue to invest right behind them as they push their way into these markets,"
Octal anticipates demand for thermoformed PET packaging will persist to grow.
"Our mission is to expand the entire universe of opportunities for PET thermoformed products," said by coo. That includes a drive into consumer products packaging.