PPG Industries' fiber glass business has received certification from Germanischer Lloyd (GL), an international certification body in the wind energy industry, for technical competence in the field of mechanical and analytical testing at the PPG Fiber Glass Science and Technology Center in Suzhou, China.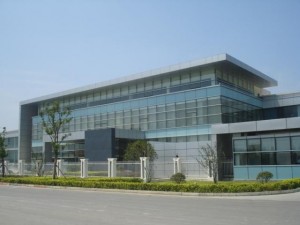 "This laboratory is outfitted – as are our technical centers in Europe and the US – with state of the art equipment for the testing and analysis of fiber glass materials and composites," remarks Dr. Paul Westbrook, PPG Science and Technology Director, Fiber Glass. "This certification shows the technical competence of our services as well as our scientists and industry experts."
Established in 2007, the Suzhou center offers equipment for fabricating fiber-reinforced plastic products and testing composites for static and dynamic mechanical properties using International Organization for Standardization (ISO) standards, American Society of Testing and Materials (ASTM) standards and Chinese national Guobiao (GB) standards.
"This certification shows our expertise in mechanical and analytical testing and the commitment we have to providing customers with accurate and reliable results and evaluations," Dr. Carrie Guo, PPG Manager of the Suzhou Fiber Glass Science and Technology Center, said. "As a GL-recognized lab in China, our testing can be done independently because our test results are GL-certified and globally recognized."
Source:  www.adsalecprj.com/Publicity/MarketNews/lang-eng/article-67007093/Article.aspx