Polyplastics Co. Ltd. unveils the development of AKI-Lock, a technology for bonding dissimilar resin materials that makes it possible to bond resins and dissimilar resins that were formerly difficult to bond employing conventional double molding technology.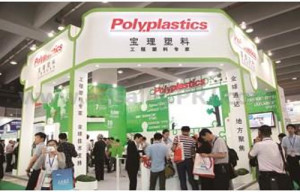 The new technology works by laser processing of the surface of the primary molded part to be bonded, then secondary molding is done employing double molding technology.
Glass fiber reinforced material is used in the primary molded part and the glass fiber is exposed by laser processing. The glass fiber has an anchoring effect that strongly binds the secondary molded material and also produces a highly air-tight bond.
The properties of this new dissimilar resin material bonding technology help to reduce total costs by reducing the number of assembly man-hours and components and improve quality, and it can be practically applied to manufacturing of multi-functional molded components by bonding dissimilar resin materials.
Website:   www.adsalecprj.com