PolyOne GLS Thermoplastic Elastomers, a subsidiary of PolyOne Corporation, has unveiled its new Versaflex CE thermoplastic elastomers (TPE) for applications in consumer electronics.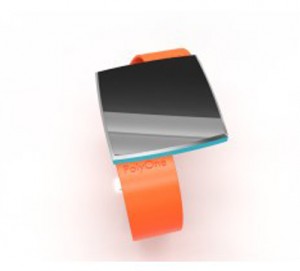 The Versaflex CE series can come as standard or custom-made form. PolyOne says it offers consumer electronics products a combination of performance, visual appeal and physical aspects.
With this new TPE, designers can combine aesthetics, such as silky-smooth soft feel, with color and texture. It also provides strong chemical and ultraviolet (UV) resistance for durable components along with a lush feel.
The new grade is suitable for applications such as electronic wristbands, "smart" watches and mobiles devices as it offers the desirable haptics and vibration-damping properties to improve device performance and comfort in use.
PolyOne adds that Versaflex CE is able to bond with polycarbonate/acrylonitrile butadiene styrene (PC/ABS) and other substrates during molding without adhesives. It is a sustainable solution as it helps to reduce scrap and accelerate throughput of materials during processing.
"Our wide range of innovative technologies allow us to provide targeted performance for distinctive electronics applications," said Charles Page, Global Marketing Director for PolyOne GLS Thermoplastic Elastomers. "And we continue to develop new solutions that address the needs of the fast-moving and rapidly expanding consumer electronics sector."
Source: www.adsalecprj.com/Publicity/MarketNews/lang-eng/article-67007438/Article.aspx