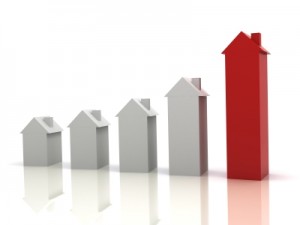 Import prices for major polymers including PP, PE, PVC and PS have been steadily rising in Turkey since mid-November 2012 while new price hikes are on the horizon for February, as per the pricing service of ChemOrbis. However, this constant rising trend is mainly triggered by higher costs and supply issues, lacking support from demand. Many sellers also admit that they are seeing resistance at their new higher offers.
According to ChemOrbis Price Index, import PS prices have posted the largest increase amongst other polymers since the rising trend kicked off two and a half months ago. Import PS prices have gained more than $250/ton on average while homo PP, LDPE film and HDPE film have risen by approximately $150/ton on average since mid November. In the PVC market, average import prices have moved up by $160/ton while the LLDPE film market has seen a relatively smaller increase of $110/ton on average.
Even though these polymer prices have seen a three digit increase, sellers admit that their sales have been performing slowly particularly in the recent weeks. Buyers are showing stiff resistance against these higher offers, but it is yet to hinder the ongoing upward trend. "Regardless of poor demand and the resistance built on the buyers' side, prices should still rise based on costs, poor producer margins and limited supply," commented a global trader.
Some buyers in the PP and PE markets in Turkey who were holding onto the expectations about seeing a slowdown in the rising trend before and after the Chinese New Year holiday in February are now perplexed by the renewed price hike targets for February. "The market is likely to remain firm for the short term even after the Chinese New Year holiday. However, we are facing serious difficulties and working at a loss in our end product markets as we are in the middle of the low season," commented a sack manufacturer. A packaging manufacturer complained, "Buyers are reluctant to pay these prices but how much longer can we resist? We somehow have to come to terms with these higher levels even if we are not prepared to pay the full price hike targets."
A fibre buyer, who said he would refuse to pay the higher levels being planned by a major producer, said, "Middle Eastern producers are obtaining the best profit in the Turkish market." Indeed, the Turkish PP market appears to be carrying a premium of more than $100/ton over China, according to ChemOrbis Netback Analysis.
Buyers who cannot afford to pay the new higher levels have even started to consider cutting their run rates. A fibre buyer manufacturing carpets said, "We may shut our factory for around 15-20 days as end users' demand is very weak seasonally."
The global upward trend continues to push the import PVC offers to Turkey higher as well despite the lack of demand. Buyers were expecting to see softer prices in February; however, bullish factors including production shutdowns, tight VCM and PVC supplies both in Europe and the US, rising ethylene and VCM costs across the globe dominate the PVC outlook. "We have raised our offers for American PVC in line with the export offers out of the country but we are not seeing any demand," commented a trader. Another trader said, "The higher offers from the US are not indicative of the market level while even more attractive offers are seeing limited interest since buyers have built sufficient stocks or they are waiting to receive their cargoes on the way."
Now that European ethylene and propylene contracts have settled with rollovers to €10/ton increases for February and spot benzene costs have noticeably slumped, buyers have started to hope for a relief in prices from the feedstock markets. "These developments should help the rising trend lose some steam," argue some sources.
Sellers, on the other hand, are casting optimistic opinions about a revival in demand for February. A distributor commented, "As long as prices remain firm, demand will revive sooner or later." Another distributor said, "When the earlier secured cargoes at lower levels fade in the local market, our new higher prices will eventually find acceptance."