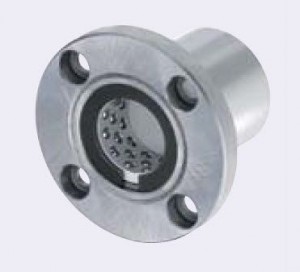 EDT Corp, an American bearing manufacturer located in Canada, has introduced a new edition of the Poly-Round plane bearing insert.The new Poly-Round Plus has a stainless pin on the outer diameter to facilitate drop-in installation into bearing housings without utilizing a set-screw as an anti-rotation device.
The "Plus" pin of Poly-Round Plus bearings eliminates the necessity of drilling and tapping a hole through a housing to assure the bearing insert can align but not rotate. When plants have already made a significant investment in stainless bearing housings that otherwise meet their requirements, it is economical and efficient to reuse these without modification.
Poly-Round bearings are self-aligning bearing inserts manufactured from a variety of polymers. Able to work under extreme conditions, they operate with no grease, no seals or shields, are unaffected by washdown and do not rust. On modular plastic and wire belt conveyors, EDT guarantees Poly-Round bearings to run 12 months without maintenance.