For more than a year, PLASTISUD and ENGEL have bundled their competencies in the manufacturing of caps for water and soft drinks under the Green Cap Join venture, offering tailored turnkey solutions for the Chinese market. To do justice to the increas-ing demand in China, the two companies have agreed to discontinue the exclusivity of their cooperation and open up to further partners.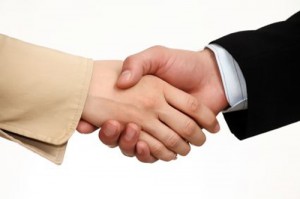 In terms of volume, China is the world's biggest market for drinks caps. The demand for in-jection moulding solutions is growing continuously and with it the requirements. The weight of packaging needs to be reduced, quality needs to be raised and uncompromising perfor-mance must be delivered with maximum energy efficiency.
If the injection moulding machine and mould are perfectly matched from the outset, quality and efficiency potentials can be leveraged to the maximum; this explains why more and more processors are turning to sys-tem solutions from a single source. "We will continue to mutually develop and commission turnkey solutions for our customers in the future," emphasises Jean-Luc Giraud, the CEO of PLASTISUD.
"The difference is though that both ENGEL and PLASTISUD can now also im-plement complete systems for the Chinese market with other suppliers. This will make our customer potential even greater. We can now also supply to processors, who are committed to working with a specific injection moulding machine supplier or mould maker due to factory standards."
PLASTISUD and ENGEL are both represented with offices in Shanghai. This guarantees a short route to the customer and to one another, another factor that increases the efficiency of turnkey projects.