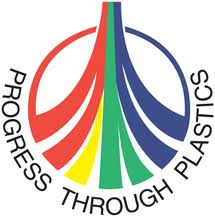 Report by India Education bureau, Mumbai: The plastic industry has welcomed the Supreme Court observation on the urgent need to implement solutions on proper disposal of plastic waste across the country and offered full co-operation wherever possible in resolving this important issue.
"We are happy that the Hon'ble Supreme Court has made very critical observations on the issue of plastic waste management. We cannot agree more that the challenge of managing plastics waste is acute and must be addressed on an urgent basis. Hon'ble Supreme Court's directive to various authorities to take immediate steps to address the challenges would help bring the issue into a limelight for a quick redressal," says Mr Bipin Shah, President of Plastindia Foundation.
Speaking on behalf of the manufacturing community, Mr. Shah added that "this challenge can only be tackled with a seamless coordination between key stakeholders including consumers, plastic users, plastics manufacturers and ofcourse the government administration, particularly at local levels. On our part, the plastic manufacturers are continuously taking initiatives among communities, schools, colleges, etc. on better management of plastics waste. Several such initiatives are underway right now also.
However, it would be our pleasure to work jointly with any municipality or local-self government or an NGO anywhere in the country on creating civic awareness on plastics waste management as well as projects to recycle plastics waste produced within their region".
Mr. Shah also mentioned that Plastindia Foundation would voluntarily initiate dialogue with five municipalities of Delhi, Agra, Jaipur, Faridabad and Bangalore to work jointly in increasing the percentage of plastic recycling within their regions.
Source: http://indiaeducationdiary.in/Shownews.asp?newsid=21356