Plastimagen Mexico 2016, taking place from March 8-11 in Mexico City, is expected to welcome over 30,000 visitors, according to the organizer, E.J. Krause.
Around 1,600 exhibitors from 25 countries and regions will be present in 40,000sqm of exhibition area.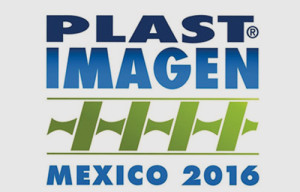 Celebrating its 20th edition, the show serves as an important platform for South America's plastics processing industry to connect with high quality machinery and equipment solutions, the organizer stated.
Due to the slowdown of countries like Brazil and Argentina, the South American economy has experienced the biggest obstacle since the global economy crisis in 2009.
However, the region is expected to see a stronger economic behavior in 2016, with a healthy 2% growth in the Growth Domestic Product (GDP), said the organizer.
Plastimagen Mexico is reinforced and supported by the Asociación Nacional de Industrias del Plástico (ANIPAC).
Website:                                       www.adsalecprj.com