Plast, the Italian plastics and rubber industry exhibition, will move back to 2018 and be hosted in conjunction with Ipack-Ima, Meat-Tech, Print4All and Intralogistica Italia, announced the organizers, Assocomaplast and Promaplast Srl.
The joint events, named as "The Innovation Alliance", will be held from May 29 to June 1, 2018 in Milan, Italy, covering the entire fairground of Fiera Milano.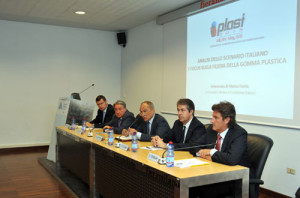 At Plast 2015, Assocomaplast originally announced the decision to move forward the next edition of Plast to 2017 due to congestion of exhibitions in 2018.
Thanks to the reschedule at the end of May 2018, the overlapping with NPE is avoided, one of the main reasons for advancing in 2017, according to Alessandro Grassi, President of Assocomaplast and Promaplast.
"I hold the aggregation of these exhibitions absolutely strategic, a chance not to miss: the industries of packaging, converting and printing are well-integrated and synergic in many respects to ours. Also Intralogistica, with in-house handling, figures out as an ideal integration of the supply chain," he said. "Through the synergies between Trade Associations and Exhibition Organizers, new aggregations with strong impact are possible, in the interest of all companies."
Website:                                   www.adsalecprj.com