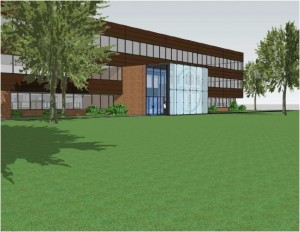 A professor at Eastern Michigan University has partnered with Michigan-based Plascore Inc. to help commercialize a "green" protective coating developed by his research team. The team has been awarded two grants totaling $125,000 by the Michigan Initiative for Innovation and Entrepreneurship to help fund commercialization of its inventions.
Plascore, headquartered in Zeeland, Mich., manufactures honeycomb core and composite structures for aerospace, marine, military, safety and transportation industries that use coatings on many of their products.
Vijay Mannari, along with a group of students and other researchers at EMU's Coatings Research Institute, has developed six patent-pending sustainable polymers and coatings that use renewable sources. They are designed to protect metal, wood, plastic and building materials, and are suited for industrial products within the automobile, aerospace, transportation, packaging and building industries. One of the products is a chromate-free, anti-corrosive pretreatment for metals that inhibits rust. It may replace current products that are based on hexavalent chromium, a proven carcinogen. Other green technologies the team is developing include UV-curable coatings made from soybean oil.
Source : http://www.pfonline.com/news/plascore-to-commercialize-green-protective-coating