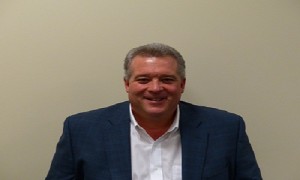 CINCINNATI, Ohio, January 24, 2013 – Milacron LLC, a global supplier of injection and extrusion machinery, has appointed a proven pharmaceutical packaging executive to its global plastics technologies leadership team. Shawn Reilley, who joins Milacron after 12 years in leadership roles at AndersonBrecon Inc., a pharmaceutical packaging and clinical services company, will serve in the newly created role of Group Vice President Sales & Marketing.
He will be responsible for sales and marketing of injection machinery and extrusion systems worldwide."As the only U.S.-based plastics machinery manufacturer, Milacron has extensive product and service offerings, a global operations platform and commitment to new technologies that gives our customers a best-in-class experience," said Reilley. "I'm excited to work with the rest of the team to serve customers even better, from machine application analysis to service excellence throughout the equipment life cycle."
Reilley has nearly 25 years of sales, marketing and executive experience. At AndersonBrecon, he held several senior level positions over 11 years, most recently as President. During his tenure, sales grew from $26 million to $240 million, fueled by an aggressive growth strategy that included new business startups as well as acquisitions, and the company grew from the No. 5 to the No. 1 contract pharmaceutical packaging firm in the U.S.
At Milacron, Reilley will report directly to Dave Lawrence, President – Plastics Machinery Injection/Extrusion. "We're thrilled to have a proven leader of Shawn's caliber, with both industry experience and a valuable customer viewpoint," said Lawrence. "His insights and experience will be a major benefit to our customers as we strive to deliver an excellent experience worldwide while continuing to develop the new products and services they need to succeed." In addition to his leadership experience, Reilley holds both a B.S. degree in Finance and an M.B.A. from Miami University in Oxford, Ohio.
About Milacron LLC
Milacron LLC and its businesses are committed to being the leading suppliers of plastics-processing technologies and industrial fluids around the world. The people of Milacron's companies know what matters in manufacturing, and every day, put this know-how to work to help customers improve productivity, cut costs, increase energy efficiency, eliminate scrap and reduce cycle times. For further information, visit www.milacron.com.