Perstorp, a world leader in specialty chemicals, will be showcasing a full palette of essential building block raw materials and innovative specialty coating products at PAINTINDIA 2014. The exhibition represents an important forum for Perstorp to meet customers and reinforce its commitment to the ongoing development and success of the Indian coatings market.
Committed investments for future success
Considerable investments over the past 20 years, in building infrastructure and local resources, highlight the strategic importance of both India and Asia to Perstorp.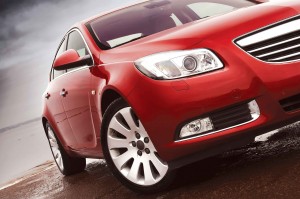 As Parag Karhadkar, Sales Director APAC, Specialties & Solutions, Perstorp explains:
"We have built our organization locally to support our customers with fast responses, smooth business processes and innovative products designed for today and tomorrow. We are fully prepared for India's future and its success."
Providing total support to Indian customers is best achieved through offices in Mumbai and Delhi, with a warehouse situated close to Mumbai. The Application Development Lab (also in Mumbai) plays a significant role in helping customers to develop their products and business in India as well as in Asia and the Middle East Africa. Asia is a very dynamic and fast changing region requiring local support in applications development. Perstorp has introduced the concept of Regional Product Managers to provide a fast local product development response to customer requests.
Products for today and tomorrow
Perstorp is the global number one supplier of Penta and TMP, and is ready to take a leading position also for Neopentyl Glycol through the recent investment in Asian production. These products have both strengthened and secured Perstorp's position as a high quality and reliable supplier within India.
On the back of this success the company is lining up a series of innovative specialty products for the Indian coatings market to meet the emerging needs of today and tomorrow. As the market matures for sustainable products, high performance PU coatings and PUD's Perstorp has a winning portfolio ready to meet the anticipated future demand.
Our latest winning formulas at PAINTINDIA 2014
One winning product series on show at PAINTINDIA will be Capa™, Perstorp's caprolactone technology. Small but growing fast in India is Capa™ for PUD's, which is being particularly successful in leather and textile applications. Capa™ polyols are also used to create premium PU coatings and stove enamels. Other important products for PUD's on show at PAINTINDIA will include Bis-MPA, an essential raw material, and Ymer™ a non-ionic dispersing agent for waterborne resins.
Towards sustainability
80% of Perstorp's R&D expenditure goes into finding more sustainable solutions. As the demand for sustainable solutions grows in India Perstorp's customers are well placed to take full advantage. Whether it is Voxtar™ the world's first renewable Penta, or halogen-free architectural fire protection with our Charmor™ range for intumescent coatings or Capa™ polyols for low VOC durable PU coatings Perstorp is ready and waiting. PAINTINDIA provides the perfect opportunity to find out more.
Get ready for [email protected]
Visit us at PAINTINDIA 2014 at the Bombay Exhibition Centre in at stand F4 to get the inside track on our exciting products and latest developments. For more details about what we will be showcasing at PAINTINDIA or if you wish to book an appointment please either go to our website www.perstorp.com/paintindia.