PE sellers in Italy are seeking September increases equal to or even exceeding the increase seen on the European ethylene contract settlement, according to ChemOrbis. Sellers cited their comparatively tight supply as support for their price hike targets while admitting that demand has yet to recover from the summer holidays.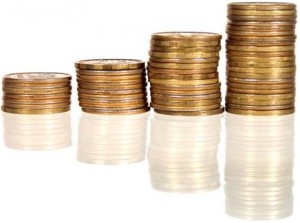 The September ethylene contracts settled with €50/ton hikes on the back of stronger naphtha costs and limited availability concerns stemming from a number of plant shutdowns in the region. Players had been anticipating a higher monomer settlement and had been predicting further PE hikes in line with the anticipated rise in costs. Dow Europe had reportedly announced a €150/ton increase for September prior to the monomer settlement.
Shortly after the monomer settlement, a distributor reported that their supplier announced a €100/ton increase for September. "We are not offering much material to the market now as we are skeptical as to whether or not buyers will accept the full extent of our supplier's price hike requests. Our supplier cited their tight allocation as support for their increase targets while buyers are generally not purchasing beyond their needs for now," the distributor commented.
A trader offering localized Middle Eastern material to Italy said that they raised their August prices for LDPE by €60/ton. "Demand is not all that encouraging these days, but our supplier's allocation will be limited once again this month and this will help keep prices firm," the trader reported.
A source at a West European producer said that they are seeking €50-70/ton hikes for LDPE and €50/ton increases for HDPE. "We will not have a large allocation for September, although our availability will be a bit higher when compared to August," a producer source reported. A trader expressed their sell ideas for another West European origin €80/ton higher than August.
"We do not expect to see much trading activity at the start of the month as buying interest has not yet recovered from the summer holidays," the trader reported. Another trader said that they expect to see €70-80/ton hikes from their South European supplier, according to ChemOrbis. "We believe that the producer will try to get an increase above the €50/ton hike in the ethylene settlement. Demand has yet to revive as some buyers are not yet back to their desks after the holidays," the trader stated.