PE prices in Southeast Asia are following a firm trend on the back of limited supplies and strong feedstock costs, even as demand begins to wind down ahead of the Chinese New Year holidays as per the pricing service of ChemOrbis. A number of scheduled shutdowns within the region were cited as the primary factors limiting supply while players in the Philippines added that local supplies are facing additional constraints stemming from more stringent enforcement of customs regulations.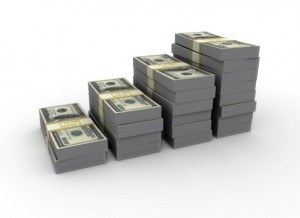 In production news, Thailand's PTT is planning to shut its 300,000 tons/year HDPE plant for 20-30 days shortly after the Chinese New Year holidays. Meanwhile, Malaysia's Petronas has reportedly achieved smooth operations at its 255,000 tons/year LDPE plant in Kertih following a mid-December restart. However, sources report that the company is using most of its current production to meet its back orders and is therefore unable to offer much fresh product to the market. The company was also said to be experiencing some problems producing HDPE at its 200,000 tons/year HDPE/LLDPE plant at the same site.
A Southeast Asian producer pioneered initial February prices to the region with rollovers for LDPE and LLDPE and $40/ton increases for HDPE. "We are experiencing some supply issues for HDPE and this caused us to raise our prices," a producer source reported. A trader based in Vietnam stated that they have already sold out their allocations for Southeast Asian LDPE, adding that they were only able to secure 100 tons of this material from their supplier. A trader based in the Philippines commented that they believe that prices will remain firm in the coming weeks as several regional plant shutdowns have resulted in restricted supply while spot ethylene prices continue to rise after hitting a four-year high earlier this month.
According to ChemOrbis, "We received higher prices from the local market and we decided to wait before purchasing as we did not find these prices to be attractive. Sellers are lifting their prices these days as tighter enforcement of customs regulations has restricted local availability," a plastic bag manufacturer in the Philippines reported. A bag manufacturer in Malaysia commented, "We are running on our existing stocks now, but our inventory is getting low and we may have to suspend our production earlier than planned ahead of the holidays. Our suppliers inform us that fresh domestic offers may not be available before the end of the month."
Another Malaysian converter said, "Local supply is short and our suppliers have told us they will not be able to deliver cargoes before January 20. We have enough LDPE in stock to cover our needs, but our HDPE supplies are running low and we are trying to find some recycled HDPE to keep our production going."