Oman Plast 2014, Oman's largest plastics packaging show starts from 11th February 2014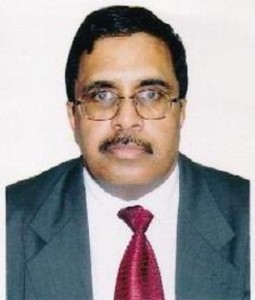 Frankfurt, Germany: 9th January 2014: 2nd OMAN PLAST 2014 is an exclusive Plastics, Petrochemicals, Rubber, Packaging and Allied Industry Exhibition is being held for the second time in Oman. The 1st OMAN PLAST 2012 was held from 13th to 15th March 2012 at Oman International Exhibition Centre, Muscat, Sultanate of Oman was a great success which given a push to the exhibitors who participated in the show said Mr. P. D. Nath, Managing Director, Silver Star Corporation L.L.C.
The objective of this prestigious exhibition is to display and demonstrate the products and services of plastics, petrochemicals, rubber, packaging and allied industries to the fast developing market of Sultanate of Oman while further encouraging development of trade links between Oman and the rest of the world.
Aiming for the best
2nd OMAN PLAST 2014 offers a perfect gateway to reach this highly potential market and holds tremendous prospects of excellent business opportunities and new collaborations.
An event of its kind in Oman is planned purely on aggressive development on Plastics and Petrochemical Industry. 2nd OMAN PLAST 2014 will showcase the latest technology and machineries used in manufacturing of plastics, petrochemicals, rubber, packaging and allied industries. It will be an ideal opportunity for Oman and neighbouring states (especially UAE, Iran, Saudi Arabia and Yemen) to source new technology and products. Petrochemical Industry being one of the main components of Omani economy the event will give a great impetus to its further diversification and growth.
Oman big player in the petrochemicals industry
Oman is considered to be one of the biggest players in the petrochemical industry in the region, with a global reach spanning 150 countries. The Sultanate's chemicals and plastics capacity will increase tremendously for the years to come.
Noteworthy gains
In fact, the plastics industry per se has seen sustained growth levels in the region as Middle East and African markets are expected to deliver noteworthy gains right upto 2014. An annual growth rate of around 30 percent has been projected. This region is emerging as a leading global plastic production resin hub with capacities expected to double in the coming years.
The polyethylene production capacities in the Gulf region will increase from 10.7 million ton in 2009 to 21.5 million tons by the year 2015, an increase of slightly over 100 percent. Likewise, the production capacities of polypropylene will increase from 4.8 million ton in 2009 to 9.5 million by year 2015, an increase of 98 percent.
Largest source
The Middle East remains the largest source of plastic raw materials; upto 16 per cent of the region's abundant petroleum supply that is not used for energy production is converted into other materials such as plastic products. While sustaining growth in the plastic industry is of prime importance, Oman has made sure it maintains a green outlook. The world produces and uses 20 times more plastic today than it did 50 years ago. Ordinary plastics can take up to 400 years to break down. Given plastic is a fundamental part of our day-to-day lives, Oman also made sure that it has earth-friendly product like degradable plastic.
2nd OMAN PLAST 2014 is poised to establish new records in terms of number of exhibitors, visitors, industrialists, traders and businessmen.