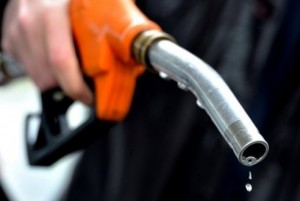 The price of oil fell to its lowest point in nearly two months Tuesday as persistent worries about the global economy overshadowed encouraging reports about U.S. consumer confidence and housing prices. Benchmark oil dropped 56 cents to end at $91.37 per barrel in New York. That's the lowest price since Aug. 2. The Confidence Board's latest survey showed consumer confidence was at the highest level since February.
That's significant because consumer spending drives about 70 percent of economic activity. But the reading of 70.3 for the Consumer Confidence Index remains well below the 90 that signals a healthy economy. Separately, the Standard & Poor's/Case Schiller index showed national home prices rose 1.2 percent in July from July 2011.
Oil rose as high as $93.20 in the morning. But the doubts about global and U.S. economic growth — and oil demand — that have hung over the market for the past week eventually prevailed. The price of oil has now dropped in six of the past seven trading sessions.
"I don't think that these two reports really suggest that we've seen, you know, any kind of like significant turnaround," said Gene McGillian, a broker and oil analyst at Tradition Energy. "When I saw the consumer confidence level, I was kind of surprised…I'd like to know who these confident consumers are."
The U.S. economy is growing slowly. There also are concerns that Europe's debt crisis will continue to weigh on the global economy. China's export-driven economy has cooled off, largely due to Europe's problems. At the pump, AAA says the national average price for gasoline increased less than a penny Tuesday to $3.81 per gallon.
Source : http://brainerddispatch.com/news/2012-09-26/oil-drops-lowest-price-nearly-2-months