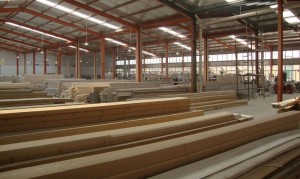 Doubts have begun to surface regarding the sustainability of the current rising trend in Southeast Asia's PVC market as the recent losses in energy markets combined with slower demand have prompted some buyers to predict that prices might roll over or even see some decreases next month, as per the pricing service of ChemOrbis. These doubts stand in stark contrast to the generally bullish October outlook reported towards the middle of the month.
A source from an Indonesian producer, who left their export prices for October unchanged this week after announcing a $50/ton increase last week, stated, "Buyers are hoping to see reductions in prices in line with the losses in energy markets, but we believe that prices will hold steady at their current levels as supply is a bit tight and demand remains normal."  A trader based in Taiwan commented, "We have only been able to conclude a few October deals with Vietnamese buyers after giving some discounts on our prices. However, we still believe that prices will remain firm over the near term as we are seeing steady demand from our regular customers."
A source from a Chinese producer reported that they cancelled the $10/ton increase they had announced to Southeast Asian last week. "Although we have decided to abandon our increase targets, we do not expect to see any reduction in prices as we believe that supply will remain limited over the next two months." Similar doubts have been expressed about the October outlook in the region's local markets. A source at an Indonesian producer stated, "Buyers are still purchasing but demand has slowed as there have not been as many announcements for government tenders as there usually would be at this time of year.
We believe that local prices will rise for October, but we are not confident about the demand outlook." A source at a Philippine producer reported, "We are tracking developments in import prices to set our local prices for October. We will seek increases next month if import prices remain close to their current levels, but will opt for a rollover instead if import deals continue to be done with discounts. We find the market to be volatile for now and demand has softened a bit in line with the season."
A source at a Malaysian producer told ChemOrbis, "Demand is limited these days as most buyers are taking a wait and see approach to the market. We may elect to lower our prices by MYR50-100/ton ($16-33/ton) if demand fails to pick up." A PVC pipe manufacturer in Thailand stated, "We believe that local prices for October will either roll over or be announced with only THB500/ton ($16/ton) increases as demand is slowing down. In addition, we are not seeing any availability problems for either local or imported material." A PVC pipe manufacturer in Vietnam added, "We have already started to receive lower offers from the distribution market, but we feel that no major changes are likely to be observed over the short term. We find the current price levels to be reasonable."