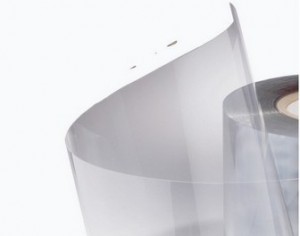 PET materials provider Octal said in a recent press release that its DPET sheet meets sustainability and cost reduction needs for personal hygiene packaging.
According to its statement, global companies, including US-based P&G, are switching to PET because it is one of the best packaging choices for retain applications such as toothbrush holders because the material is hygienic, strong, lightweight, shatterproof and recyclable. In addition, its lightweight and strength allows more products to be delivered with reduced weight and less fuel consumption.
"The growing preference of DPET sheet for global packaging is due in part to its ability to run on thermoforming equipment already being used for PVC, HIPS, and OPS with only minor modifications of hardware and processing parameters. This is key because costly additional equipment purchases are not necessary," said Joe Barenberg, Octal's COO.
DPET is Octal's direct-to-sheet polyester sheet, a technology which is said to be the first in the world and introduced to the market in 2008.
Though proprietary process control software and hardware, Octal delivers a high roll-to-roll uniformity and a typical caliper variation of approximately 1% (lower than other PET sheet options), the company stated. This enables thermoformers to down-gauge, thereby using less overall material in the final tray. Manufacturers like P&G are able to reduce costs by ordering thinner gauge sheet while knowing exactly how much packaging they can manufacture from the material they buy.
While conventional PET sheet manufacturers depend on as many as five reactors to produce the resin and require a separate process for sheet production, Mr Barenberg explained, "When building its process, OCTAL committed to reducing its overall energy use and accomplished that goal by implementing the latest 2R (two reactor) system for producing resin and direct-to-sheet technology for producing DPET sheet."
As stated in the release, third party independent testing done by Interteck Expert Services proves that Octal's DPET sheet uses 67% less electricity compared with traditional PET plants.
Source : www.adsalecprj.com